Facebook Marketing
Guide for Insurance Agents
If you want to get more leads for your insurance agency, using insurance Facebook posts can help you to generate more interest and get your business more exposure online quickly and at an affordable cost.
In this post, we explore Facebook insurance lead ads and share with you some Facebook marketing ideas for insurance agents to help you understand the best ways to market your business on Facebook and get the best return on investment from your insurance social media posts.
Getting Started with Insurance Agency Facebook Posts
Knowing where to get started with how to market your business on Facebook is a lot easier in 2019 than in previous years.
The platform has really come along way in recent years, and its intuitive design and Facebook ads set-up process give you lots of options.
Over time, your Facebook insurance lead ads will help you to generate more revenue, and you will learn through trial and error some of the Facebook business best practices for how to run your insurance social posts.
Here is a step-by-step guide to setting up your first insurance Facebook ads campaign.
All the below actions are accessible from the Facebook Ads Manager.

Step 1 – The Objective
Facebook Ads offer an intuitive solution that can be tailored to a number of different marketing objectives. This enables you to focus on getting customized results that drive a positive ROI.
Conversion – This is where your objective is to persuade your prospects to buy something. (Eg. Store Visits, Conversions, Catalog Sales.)
Consideration – This is where your objective is to encourage people to ask for more details about something you offer. (Eg. Engagement, Traffic, Messages, Video Views, App Installs, Lead Generation.)
Awareness – This is where your objective is to generate interest in your product or content. (Eg. Reach, Brand Awareness.)
There are a number of sub-categories that are listed for each objective, and you can tailor your objective to match with the specific stage of the buying process your target audience is at.
These subcategories make it easier to refine the best option for your Facebook insurance ad campaigns.
Continue Reading Our Complete Guide On Insurance Marketing Agency Resources
Step 2 – The Audience
As of 2019, Facebook has approximately 2.3 billion active monthly users, and this number is growing.
This makes the process of refining your target audience so important, as it can really help with your Facebook insurance leads conversion when you are able to get this right.
There are a number of different audiences that you can focus on when you use Facebook ads for your insurance agency.
Lookalike Audiences – This feature will help you to find people that are similar to an existing group or audience.
Custom Audiences – This feature allows you to upload a contact list to help you define your existing audience demographics.
Core Audiences – This gives you the option to manually select an audience with a specific set of criteria. If you know the ideal age range, employment status, location and other specific data for your 'ideal customer,' this is a great way to really pinpoint and target your Facebook
insurance ads for success.
You can use Facebook ads for insurance leads to help you find a new audience or to reengage with an existing one. This is one of the major reasons why Facebook insurance leads ads can be so effective for an insurance agency marketing strategy.
Independent Insurance Marketing Agency Resources 
Step 3 – Placement of the Ad
The placement of your Facebook Ad is simply a reference to where your insurance ad is displayed on the platform. Some placements get far better coverage than others, and this is why it is important to get your insurance Facebook ads in the right place.
Facebook will recommend that you use their automatic placement service; however, while this might make the set-up of your Facebook insurance ad campaigns quicker, it isn't the most effective way to get started advertising on the Facebook platform.
Begin with selecting the 'Feeds' option, as the vast majority of Facebook users will regularly and routinely view the feeds from their mobile or desktop.
Need advice on your Email Marketing Strategy?
Step 4 – The Budget
When reviewing all of the marketing ideas for insurance, Facebook insurance sales can be so attractive due to the relatively low-cost associated with Facebook ads. In this stage of the process, you can set-out exactly how much money you are going to spend on your Facebook leads for insurance.
The overall cost and success of your Facebook insurance ads will depend on your ad auctions and the performance of your ads relative to your audience and their specific interests.
Auctions for Facebook ads will typically take place when someone who meets the pre-determined eligibility criteria you have set out. This is something you can automate, and you can also put certain controls in place to make sure that you do not overspend on your budget.
Step 5 – The Format of your Facebook Insurance Ads
There are many different types of formats for Facebook advertising that you can choose from.
This gives you the option to completely tailor your insurance Facebook ads to suit your chosen audience and purpose.
The different types of formats are listed below.
Carousel – This enables you to add more than one photo or video to a single ad.
Video – Using image, motion, and sound to engage your audience.
Collection – Tell a story in a creative and immersive way using multiple images.
Slideshow – Put together a selection of light-video insurance Facebook ads by compiling a selection of images, without the cost or hassle of creating video content.
Photo – Using imagery to capture the interest of your prospects.
Lead Ads – This is specifically designed to compliment a lead generation campaign with a specific call to actions included as standard.
Canvas – This powers a faster-loading full-screen Facebook ad that is optimized for mobile users.
Link Ads – This is specifically for driving traffic to a website.
Dynamic Ads – Using automation, this helps you to find a niche target audience for your products or services.
Step 6 – Order
This step is easy and straightforward. You will need to review your Facebook ad specifics and confirm that everything is ready to be submitted for approval.
Step 7 – Review Progress
Now that your Facebook insurance campaign has gone live, you can get stuck into the analysis and start measuring the performance and overall success of your insurance agency Facebook posts.
If you have multiple Facebook insurance ads running at the same time, you simply need to select the ad you want to review, then select 'view charts' to get started.
You will notice that the specific metrics align with your original Facebook insurance ad campaign objectives.
From here, you can review what is working and what might need adjusting for better performing Facebook ads for your insurance agency.
Facebook Insurance Ads Best Practices
To save you time and money, we will now share some exclusive Facebook marketing tips for your insurance agency to help you hit the ground running with your first Facebook ads campaign.
Here, you will find answers to some of the most common questions insurance agents ask when setting up a new Facebook campaign for their insurance agency:
Who should I target?
What should I include in my ad?
Where do I get images from?
Do I need to pay to boost the posts if they aren't working?
How do I know if this will deliver leads for my insurance agency?
Are there any special tools I can use to create better-performing Facebook ads for my insurance agency?
Rule #1 Content is King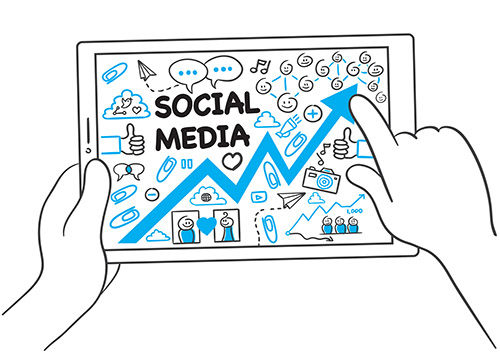 When you set up a campaign on Facebook for your insurance agency, you're not only competing with other advertisers for the time and attention of your desired audience, you are also competing with all of the other photos, videos, and posts on their feeds.
For this reason, you need visuals and messaging that is on-point and which grabs their attention fast.
You need content that reflects your brand, your business, but which resonates with the target audience you have selected.
If you want to know exactly what to include in your Facebook insurance ad, you need to consider four main points:
1. Your audience
2. Their pain-points
3. Your unique proposition
4. A compelling call-to-action
Four Tips for Creating Great Content for You Facebook Insurance Ads
Try to avoid using white and blue in combination as these are Facebook's own brand
colors. This could result in someone skipping past your ad. Opt for a contrasting color
instead.
Make it personal; try to include a picture of a person that relates to your chosen target
demographic. This will make your ad more appealing and relevant to them.
Create a compelling value proposition – don't be overly text heavy; try to keep it
simple yet meaningful.
Mix-up your images and video content, and if something isn't working, try something
new, change the ad format, or use a different message. Only ever change one key
element at a time to help you decipher the best content for your chosen audience.
Do I Need The Facebook Pixel?
This is an absolute must if you have your own website, and if so, you need to install the Facebook pixel on your website immediately. It is essentially a piece of code that gives you the ability to be able to track and measure the actions and movements that your website visitors take.
Tip: Don't just install the base code; take it a step further by setting up an 'event code.' Doing this will then set up a record of all leads within your insurance Facebook ads account, allowing you to determine the exact cost per lead, as well as being able to show you clearly which ads are and are not working for your Facebook insurance ads.
Check out our Complete Guide To Final Expense Lead Prospecting For Insurance Agents
Continue To Learn About Your Target Facebook Audience
This has been covered somewhat in our step-by-step guide to getting started with Facebook advertising for insurance agents; however, it is so important, that we wanted to elaborate the point a little further.
If you cast your net too wide, you might end up missing out on key insurance leads from Facebook.
Understanding your customers, knowing who buys your insurance products, and what compels them to buy, can significantly increase your chances of setting up and running a successful Facebook advertising campaign for your insurance business.
Define a specific group of prospects, create a bespoke message, and run it as a Facebook insurance ad.
Do this again for a different client demographic with a different message, then again for another set of prospects. Relationship driven events, such as having a child, marriage status changes and more are all key opportunities for targeted insurance sales ads on Facebook.
Customized content for different groups of prospects can really pay off when you want to use Facebook to generate leads for your insurance agency.

A/B Testing
You may have already heard about this process in the past when you are looking at the most effective marketing ideas for your insurance agency. Essentially, it is the process of operating a couple of ads at the same time using different content; this will help you to establish which content is performing better and giving you the best ROI on Facebook for your insurance ads.
You can use different ad formats, different imagery, a different call to action, different messaging, and more.
Make sure you are only changing one key element at a time to ensure you do not overlook anything in the refining process.
Sourcing Images to Use with your Facebook Insurance Ads
Knowing which images to use with your Facebook advertising campaigns isn't always easy. Sure, you can buy stock images online, and were copyright laws are concerned, it is essential to make sure you have permission from the owner to use the image before you post it.
Aside from this, you need to ensure the images you use appeal to the specific audience you are targeting, while still resonating with your brand.
Aside from buying royalty-free images online, you can also use Google's Advanced Image Search function to find free images online.
Aside from this, you can also create your own, and with their permission, you might be able to use images of your real clients for content such as
testimonials and your other Facebook insurance ad posts.
Another rule that many people aren't aware of with Facebook insurance ad images; you cannot have more than 20% of text coverage on any image.
This handy Facebook Grid Tool will help you to work out if your images pass the test or not.
How to Maximize Facebook Insurance Ads for 2019
Video Insurance Facebook Ads
Content has always been king where the search engines are concerned, but for Facebook insurance ads in 2019, the focus must be on video.
Video ads on Facebook significantly perform better than any other ad formats, hands down.
Tip: Using Video content for your insurance social media posts as a tool to help educate your prospects and clients is a great way to help them understand specific industry-related matters; it can also help to position you as an industry expert who can help you get more insurance
sales leads.
Idea: Customer Testimonials that are promoted in a video format are also highly engaging and work well when pushed out as insurance social media posts.
Facebook Chatbots for Insurance Agents
People expect instant gratification. As we all know, there aren't always enough hours in the day, and you cannot always be online at the same time as your customers.
Using Artificial Intelligence is something that is becoming increasingly popular in sales generally, and insurance sales are no exception to this trend.
Facebook chatbots can help you to generate more leads for your insurance business, and they can help you grow your prospect lists too.
There are lots of options available, and they each come with different features, different capabilities and can be tailored to suit different
marketing budgets.
It is certainly one way to differentiate yourself from others in the market, and when done correctly, it has the potential to deliver a great return on investment from Facebook advertising for insurance agents.
The Truth Behind Facebook Ads Boosting Facebook makes it easy for you to boost your insurance ads on the Facebook platform.
Depending on what you are trying to achieve, this can be a great option, or not.
Promoted posts and post boosts are different. There are a few rules to follow and some tips to read to help you know whether it is the right time to boost your Facebook insurance ads.
Facebook boosts are most relevant now than ever before; this is due in most to the reduced organic reach of posts on the platform.
Boosting a post can also enable you to reach a larger audience, far beyond the list of followers on your Facebook insurance business page.
Make sure to:
Only boost content that offers value to your audience.
Only boost your own content and never boost content that links to another page or resource.
You can boost any type of content
Review the analytics of your boosted post at any time by going to insights>posts
The cost of boosting insurance ads on Facebook can be determined by setting a pre-defined budget.
You can spend $10 or $100 per week, the difference being, the more you pay, the better reach you are going to get for your insurance lead advertising.
You will always get a full and thorough breakdown of your Facebook ad pricing prior to ordering your boosting services.
Tip: There are a number of social media tools that will enable you to automate some of this work.
For instance, using a tool called Hootsuite, you can maximize your Facebook insurance leads advertising budget by automating the boosting process of your highest performing Facebook ads and posts.
Facebook Insurance Ads Sales Funnels While you might not believe that people want to be advertised to on Facebook, it is a place they go to constantly throughout their day, it is a platform they can access in an instant from their mobile device of choice, and it is a highly effective way to generate leads for your insurance agency.
Facebook ads deliver real results, and for this reason alone, it is worth investing money into creating Facebook ads for insurance agencies.
A sales funnel will essentially take a cold insurance sales lead, and slowly warm it up for you.
It will start off with a prospect that may be within your target demographic or may have potentially expressed an interest in something you sell or in some content you have posted.
Then, it will nurture that lead until they are in a position to buy.
Continue Reading how to win at Door To Door Sales
Summary
Right now, more than 6 million organizations use Facebook Advertising to promote their business.
They achieve these numbers for one reason; their platform helps businesses to become successful, and their ads deliver a demonstrable ROI.
Compared to most other forms of marketing for insurance leads, Facebook ads offer a highly versatile, highly targetable, low-cost way to engage with both new and existing audiences alike.
There aren't too many platforms out there which offer the same level of adaptability, customization, segmentation, and reach as Facebook for business.
If you don't already have Facebook ads in your insurance marketing strategy, the time to change that is now!
"I've tried every marketing program the company has to offer. RECAMP® has generated more business than all the others combined."
"The first year I used RECAMP®, it paid for its self in just a few months."
"By consistently working RECAMP® my production is up 147% over last year."
Less time.
Less money.
More results.
Recamp
918 W. Dewey Ave, Suite A
Sapulpa, OK 74066
Phone: (888) 882-8806
Fax: (918) 492-1552
| | |
| --- | --- |
| Monday | 9:00AM – 5:00PM |
| Tuesday | 9:00AM – 5:00PM |
| Wednesday | 9:00AM – 5:00PM |
| Thursday | 9:00AM – 5:00PM |
| Friday | 9:00AM – 5:00PM |
| Saturday | Closed |
| Sunday | Closed |