Best Marketing Ideas for Insurance Agents
With the first quarter nearly coming to a close, there are many insurance professionals looking to find the best marketing tools for their insurance business along with trying to establish the top marketing ideas for their respective insurance channels.
With so many different marketing ideas and free marketing tools in the digital marketing space, working out the most cost-effective insurance agent marketing strategy is something that all insurance agents want to do in order to help their business succeed and stand out from the competition.
Here is a quick summary of some of the best tips and ideas we have taken from around the industry to help you make the most of your insurance marketing efforts this year.

Five Things You Can Do Now To Improve Your Marketing
Make sure your website is up to scratch
It needs to be mobile-responsive, it needs to load quickly, and it needs to be secure.
Learn SEO or hire someone to do it for you
Search Engine Optimization is constantly evolving. Because almost 90% of all online experiences start with a search engine, working your way up the pages is crucial if you want to be found online.
PPC still delivers
No, we're not referring to payment protection cover; this is pay-per-click advertising. With more people than ever before now choosing to shop around online for their insurance, if someone is searching to 'buy insurance' online, the chances are that they are ready to buy or will be very soon. PPC helps you to capitalize on these searches and helps get your insurance business in front of people who are ready to buy.
Video Marketing
Some companies are embracing video marketing for insurance; others are already late to the party. One of the best opportunities for marketing ideas for insurance agents this year has to be the opportunity that exists with video content.
You might decide to create a quick YouTube tutorial about how to find the best insurance online or perhaps how to maximize the value of a property or even how to transform a person's health by doing a quick 30-minute workout per day. Always use your core customer demographics as a starting point, then choose topics that may be of interest to them or answer questions that you are typically asked by your prospective clients.
TIP: A great source for knowing what content to use for marketing is to take a look at the reviews or questions that you are typically being asked by people. Address those questions and answers in your content. This will also help with the earlier point we made about SEO.
Use Social Media – Because your customers do!
It doesn't matter if you love or loathe social media for business. Your prospective clients will be using it, and you should be too. It is a low-cost tool, and regardless of which platform(s) you choose to get started with, you can usually automate your posts and get yourself in front of your target demographics quickly. Make sure you track your progress, make sure you stay active, and always post regular content that is both relevant and useful to your audience.
Here are just a few ideas for ways to use social media for insurance marketing:
Post about online or in-person events
Share customer success stories
Create an online series about the different types of insurance options that you offer
Provide useful information such as tips and tricks to keep insurance premiums low
Post infographics about the various insurance processes that are in place
Use social media to link back to your website and to promote your blogs or other content you are creating
Tip: If you are going to use social media as an insurance marketing tool, then you need to track your Return on Investment. Knowing what doesn't work is just as important as understanding what does.
Taking the time out to help your customers and your prospects to better understand the world of insurance can really pay dividends.
It can help you to position yourself as a voice of authority in your industry, but it can also help clients to learn a little more about their insurance; and it speaks to the many ways that working with an insurance agent can help them to ensure they get the best policy that is suited to their precise needs.
Essentially, a rep or salesperson will travel from one door to the next with the aim of selling or promoting something as part of a direct sales approach.
Continue Reading about Facebook Marketing.

Digital Marketing for Insurance Agents
If you're working on your 2019 insurance marketing strategy in order to establish the best insurance marketing activities, it can be a challenge knowing which ones are actually going to make a difference to your bottom line, and which types of marketing will bring you new insurance leads.
Know your target audience, understand their needs, and speak to them!
One of the most important elements for successful marketing in any business is customer demographics. Understanding your customer and knowing how you can meet their needs are two factors that need to form the core foundation of any marketing strategy. Whatever types of activities or advertising for your insurance agency business you have undertaken, never lose sight of who your customer is, and how you can help them meet their needs.
Trial and Error
With so many different platforms and online tools for marketing for insurance, knowing the right places to invest your hard-earned money and time isn't always easy. This is why we would always suggest a trial and error approach. Almost all social media platforms come with analytics that enables you to track the performance of your posts and adverts. Use the data that is available to you and make your decisions accordingly.
Online Reviews
Make sure you are asking your customers to leave a review. It is one of the most powerful aspects of online marketing and something that prospective clients will look for before they decide whether or not to do business with you. A simple message or email following a business transaction is all it takes, and in many cases, this can be a pre-written template which can be automatically sent out. Best of all, it is a cheap marketing idea that is most cases, will just take a little time to set-up.
Keep it Consistent
As with all digital marketing strategies, there are usually a number of channels that content and communications will occur. It could be that you post the same content out across a number of social media outlets or on a blog or your website; however you interact with your clients online, try to keep your branding consistent. Make sure that whatever channel your customers arrive on, they get the same imagery and brand messaging across the board. With digital marketing for insurance agents, brand consistency is key.
Automate
With so many different free marketing tools for insurance agents available, there is no longer a requirement to manually send marketing messages and emails to your customer or prospect base.
Managing your prospects and your clients takes time, you also have a huge list of things to do in order to keep the wheels turning. Taking advantage of automated content and social media marketing is a great way to keep a continual flow of data and interaction within your digital marketing channels, without having to manually do the work yourself.
Keep in regular contact with your current clients
Ok, so this isn't specifically something new, yet, it is something that many insurance agents will fail to add into their regular marketing activities or plans. While newsletters might seem a little 'old-hat'; they are a great way to stay in touch with clients and to help them feel affiliated with you personally. Regardless of the size of your business, your clients need to know that you care, giving them a simple newsletter update that has useful information is a quick and very cost-effective solution.
Remember: It costs more to attract a new customer than to retain an existing client.
Email marketing is NOT dead!
Email marketing is still a free marketing tool for insurance agents that many people fail to capitalize upon. There are lots of ways to use email marketing in insurance, a quick list of a few ideas are below.
Share monthly tips and tricks
Provide warnings to clients about issues that could potentially affect them
Annual renewals reminders / alerts
Run a customer referral competition
Automated follow-up messages following a quote, claim, change of circumstances or a renewal
Content Marketing for Insurance Agents
Content Marketing is essentially what you are reading today. It is a way of leveraging the information on your website, social media pages or your blog in order to drive traffic to a specific part of your business.
If you look at some of the online marketing activities for insurance companies by clicking onto their blogs or social media pages, you will notice that the vast majority of these pages will be updated on a regular basis with fresh content.
Key Points Of Marketing For Insurance Agents:
Any insurance content marketing needs to be original, it needs to be unique, and it should not be copied from anywhere else.
It needs to be interesting and speak from a place of authority and trust. If you are referencing facts, then include sources of any data with hyperlinks in the text.
The information needs to be relevant to your audience; it should in some way help to address the needs or questions of your customers or prospects.
Make sure you post on a regular basis as this gives the search engines new content to crawl and index from your site.
According to Forbes, almost 65% of businesses have no content marketing strategy whatsoever, so if it's something you haven't yet considered, don't worry, you're not alone.
In the coming years, voice search is going to become more and more prominent in people's lives. Whether it's from a device such as Amazon's Alexa or the use of Siri on a mobile device, Voice Search presents a huge opportunity for marketing tools for insurance agents over the next couple of years.
It is estimated that almost 50% of all searches online are going to be prompted by a voice command by as soon as 2020.
For this very reason, if you are publishing any new content, you need to try and make sure that it is prime for voice search!
Continue Reading our Complete Guide To Product Training for Insurance Agents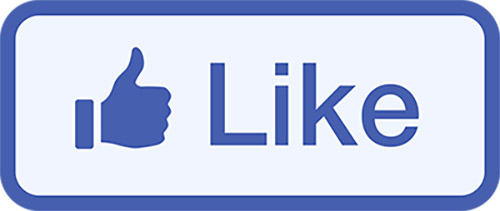 Facebook marketing is just one example of how you can leverage social media platforms to help you grow your insurance channel and reach potential customers more easily. Statistics prove that most people will do careful research online before they decide to buy insurance.
The vast majority of people will use and access Facebook from a mobile device, and this makes it a great platform of choice.
Mobile News Feed Ads
Getting these adds in front of mobile users is key because they can call you instantly from their phone.
By retargeting people who may have already shown an interest in your services and showing them appropriate content on their mobile devices, this can help you to capitalize on any low-hanging fruit.
Tip: Due to the volume of traffic that is going to be coming from mobile devices, you need to ensure your website is responsive to mobile. You need to create a good user experience for your visitors, or they won't stick around.
Call Tracking
Facebook marketing for insurance agents offers a range of ways to drive telephone conversions from the platform.
By making it easy for your visitors to call you from the landing page, you can ensure that should anyone have a question or a need to speak with an insurance agent in person, they call you, and you get the chance to close the sale in person.
Mirror your Customers
Earlier in this post, we spoke about knowing your customer and the importance of understanding what they want.
Once you know who your customers are, you will be able to deploy specific targeting options on Facebook to place your adverts in front of a so-called 'lookalike' audience.
Facebook Geotargeting
For most insurance-related matters, people prefer to have an insurance agent that is located fairly close to their home address; in the case of a claim, it's often easier and preferred that they deal with a local person.
Use Facebook to geotarget potential clients that are within a 5-10-mile radius of your office.
Be sure to highlight the local address and phone number on any advertising you do to ensure your potential clients know that you are in their catchment area.
If you are a bigger insurance business with a number of branches, make sure you list the most local branch when created your area specific insurance ads on Facebook.
Facebook Life Events
Facebook actually provides insurance agents with a very clever way to introduce new insurance products to different people depending on a range of different life events that might be recorded on the platform.
For instance, if someone announces the birth of a child, this could trigger a targeted advert for life insurance with a specific message that relates to children; another key life event, getting married; this can be used to trigger advertising for first-time home purchases cover and more.
Need answers on how to design your insurance agency website?
In Summary
There are lots of tips for insurance marketing that you can take from this post, along with some friendly yet useful reminders of the more routine processes and automation that can be put in place to ensure you are regularly staying in touch with people and delivering a consistent message that is relevant to their needs.
"I've tried every marketing program the company has to offer. RECAMP® has generated more business than all the others combined."
"The first year I used RECAMP®, it paid for its self in just a few months."
"By consistently working RECAMP® my production is up 147% over last year."
Less time.
Less money.
More results.
Recamp
918 W. Dewey Ave, Suite A
Sapulpa, OK 74066
Phone: (888) 882-8806
Fax: (918) 492-1552
| | |
| --- | --- |
| Monday | 9:00AM – 5:00PM |
| Tuesday | 9:00AM – 5:00PM |
| Wednesday | 9:00AM – 5:00PM |
| Thursday | 9:00AM – 5:00PM |
| Friday | 9:00AM – 5:00PM |
| Saturday | Closed |
| Sunday | Closed |