Insurance Agent Lead Generation Programs
In any sales-driven organization, leads are key to the ongoing success of the business. There are only so many cross-sales opportunities that present with existing clients, and for this reason, keeping a healthy funnel of leads in the pipeline is essential.
In this post, we talk about some of the most renowned lead generation programs and lead generation software, while also sharing some of the most successful ideas for insurance lead generation.
What is lead generation software?
The market is flooded with different types of lead generation software programs, not all of which are created equal. Lead generation software enables you to capture lead information, track it, manage it, and reduce the length of the sales cycle overall. They can help you extract information from a range of sources, such as your website, email marketing, and social media platforms, then manage them more easily through the sales process.

How do insurance agents get leads?
There are lots of ways insurance agents can get leads in 2019. Perhaps a more pertinent question, would be to ask how insurance agents can get 'quality' insurance leads?
In recent years, advancements in various technologies have resulted in new opportunities for insurance lead generation. The most notorious of all is without a doubt, from the internet.
Easy integrations of various tracking software with websites have made it easy for people to take a purely analytics-driven approach to lead generation, and while this new world of information makes it easy to get quality leads, the competition here is exceptionally high.
There are still many other ways, including referrals, networking, and more than we will discuss in the next section about ideas for lead generation programs you can run within your agency.
While it's highly likely you will already be utilizing some of the approaches; there are plenty of good ideas for generating insurance leads and lots of lead gen techniques for agents in insurance.
How much does it cost to buy insurance leads?
Buying insurance leads is one way of getting more data and prospects for your insurance business. The cost of buying insurance leads will typically depend on the type of insurance you offer, along with the method used to generate the leads.
You can expect to pay anything between $20-50 to buy insurance leads.
Finding the best agent lead generation program to work with
There are lots of different options and organizations you can work with for insurance lead generation. Finding the right service for your insurance business will require a little effort, and probably time as well.
Buying leads compared to lead generation is an all-time topic for debate in the insurance industry. Determining the right solution for your business will come from the numbers, quite simply, you will either be generating an acceptable cost per sale or you will not.
As with all successful insurance marketing strategies, a blended approach could work best. Using a mixture of paid for leads and internal sales lead generation is a great way to proceed.
Paid leads might cost money, but they save you time if they are utilized correctly. As long as you look after your new client, it could lead to you having their business for many years to come.
Before You Buy Leads for Your Insurance Agency – Read This!
Although people will speak negatively about their agent lead generation programs and paid leads, there are lots of pros and cons to using these types of services.
Here are a few things to consider:
Not all types of insurance sales are suited to paid lead generation programs. If you focus on a particular geographic area or a niche insurance product, look for a lead generation agency with a track record in this specific area or niche.
Paid lead generation from any agency will use a range of tools and techniques for lead generation. Like all other business models, their job is to turn a profit. Make sure that you undergo due diligence and quality testing with any new service to try-out.
Never overcommit in the beginning. Regardless of an insurance lead generation agency reputation and credentials, you should always undergo a trial period to make sure you are happy their service and the quality of the leads they are producing for you.
Flexibility is also another contractual element you want to consider. Perhaps one month or quarter you would like them to generate more insurance leads for your agency than another; you need to ensure that your agreement allows for this flexibility.
A solid and meticulous lead follow-up process can sometimes be just as important as the lead itself. Working your leads correctly and on time is key. Make sure you use some form of lead tracking and lead management system or process to ensure this is done properly
How to work out insurance cost per lead
If you're an insurance agent looking at lead gen techniques, you will have already come across the term 'cost per lead,' but how exactly is that worked out?
Knowing exactly what your insurance cost per lead number is can help you because it will directly impact your marketing budget along with your sales targets.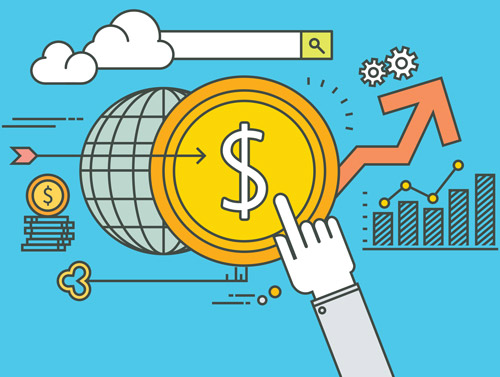 Defining what an insurance lead is
While this may sound straightforward enough, you need to consider this point carefully as it could significantly impact your insurance cost per lead figure. Is any sales call going to be considered to be a lead? What about those who don't give their details or ask for pricing? While the initial handling of these inquiries can impact the outcome, you need to ensure you have a clear definition of what constitutes an insurance lead, and make sure you stick to this.
Working out the cost of your marketing / advertising
Essentially, these are the collective costs for all the activities you do that put your name in front of the public eye. It can be branding, sponsorship, referrals budgets, client entertaining, company stationary, incentives and of course, digital marketing and advertising expenditure.
Calculate the cost per lead for your insurance agency
Now, you simply need to do the calculation by dividing the total dollars spent by the number of leads you have had come into the business.
Eg. $10,000 spent on marketing, divided by 800 leads will generate a total cost per lead of $12.50.
Ideas for Insurance Lead Generation
Whether you choose a specific type of lead generation program to help you manage your insurance lead generation activities or not, there are lots of ideas and methods you can try out to maximize the potential of your agency to generate new insurance leads.
Take a look at some of these lead gen techniques for insurance agents and make sure that your insurance agency is using all of these lead generation ideas in your business.
Value Added Seminars and Webinars
In order to become a figure of authority in your chosen field, along with gaining a reputation for being a knowledgeable insurance agency, running value-added seminars or webinars is a great way to do both of these. It can help you to reengage with existing clients and more importantly, it will help you to generate new leads for your insurance business.
Choose a topic that is relevant and offer something to tempt people away from their homes or place of work to attend. It could be a free resource, a free lunch, a free gift or even a prize draw on the day. If you spent time before the event marketing it correctly, a webinar or seminar is a great way to generate new insurance leads.
Focus on a Niche
When you deliver any marketing message, it should be done so with your target audience in mind. In many cases, insurance agency marketing tries to be too broad and casts the net too wide; in doing so, opportunities can be overlooked or missed.
By focussing on a particular niche for your lead generation activities, you can ensure that your messaging and any marketing collaterals meet the exact needs of a precise audience. This can often help with more gaining more qualified leads through the door.
Email Marketing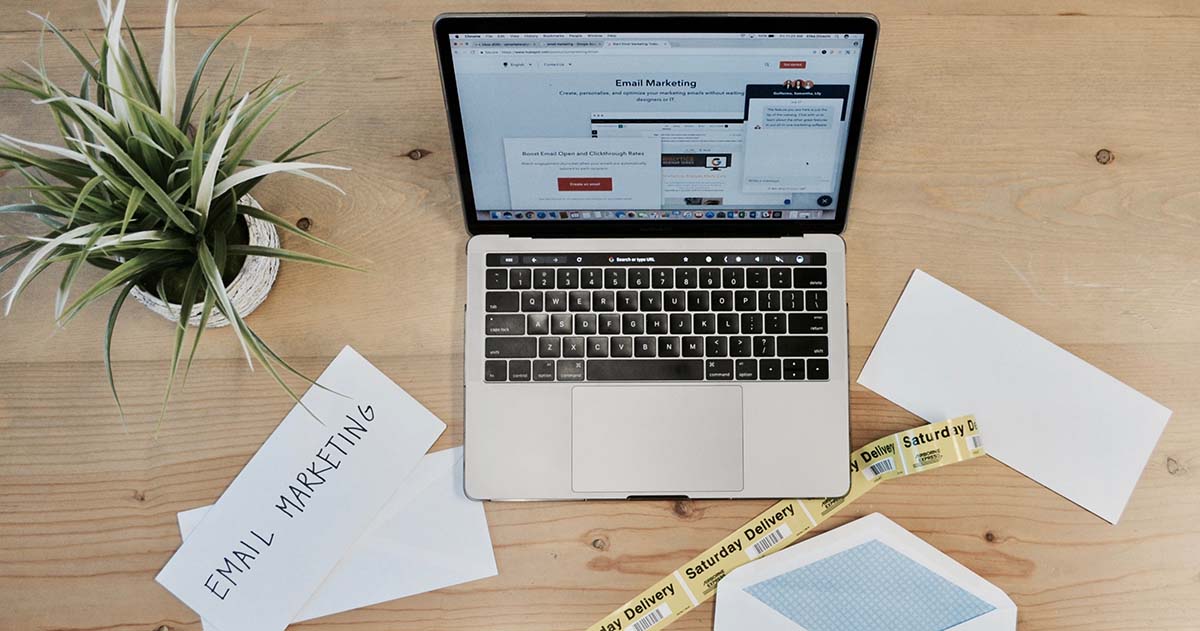 Despite the fact that people say email is dead, email marketing is still a proven and highly cost-effective strategy for insurance lead generation. It can help you with your existing customers along with new customers and prospects.
You can use software to track the success of any email marketing campaigns, including figures such as the open rates, the click rates, and the conversion rates.
The key to successful email marketing for lead generation is to ensure you keep your messages personalized, relevant, meaningful, and professional.
Use a Referral System
Some of the most successful insurance agents will get the vast majority of their leads through form referrals made by their existing customers. Having a robust referral system that benefits the referrer and is easy for them to use is key.
You might simply prefer a simple call or email with their details, or your insurance agency lead referral system could be something more official. How you set it up is completely down to personal preference.
By incentivizing your existing clients in a compelling way, and making sure they are rewarded for their efforts, you can encourage more self-generating leads that have a higher conversion rate.
Social Media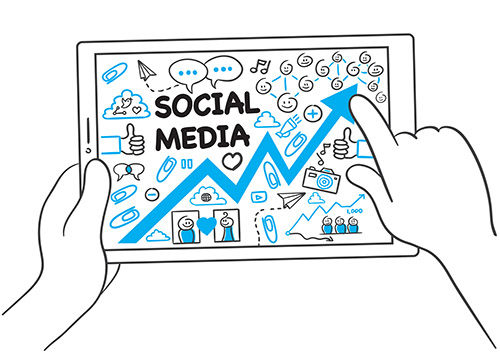 Love it or loathe it, social media platforms are a great way to generate insurance leads for your business. Creating a professional page for yourself and your insurance agency is a great way to give yourself a greater presence online, and it can also make it easy for you to be seen and found by new prospects.
Social Media advertising presents a low-cost way to reach a huge audience. Aside from this, it also offers you the potential to really target your ideal customer and presents your advert in front of them when they are online.
It doesn't matter which platform you choose, you might online focus on Facebook, or you could take a broader approach, irrespective of this, there is always insurance leads to be found on social media.
Effective Website Content
Having professionally written, meaningful content on your website doesn't just make the search engines happy; it also helps with lead generation for your business. When you design an insurance agency website, you should be adding meaningful call-to-actions in between the pieces of content you write in order to drive specific actions on their website.
If you tap into the audience's needs, uncover their pain points, use relevant keywords, and compel them to take action, this should help to drive your website visitors and turn them into real insurance leads more quickly.
Write an Insurance Blog
Writing a blog for your insurance website, publishing the posts and sharing them over your social media channels and via your email marketing can provide you with a highly cost-effective to generate more leads for your insurance agency.
Whether you have written a blog before or not, getting started is actually a lot easier than you might think. What do you write about? How do you know if people are actually reading what you write?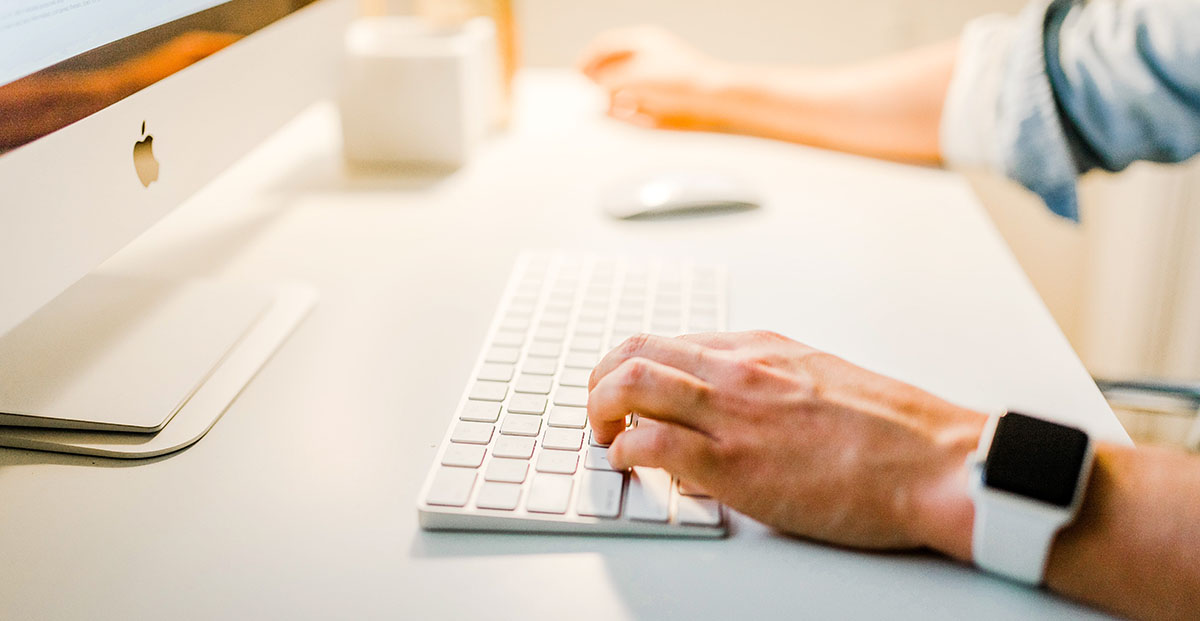 Writing a new insurance blog will help the search engines and your website's SEO rankings.
It provides customers have a reason to visit your website, demonstrate your credibility in the insurance sector and can becomes shareable content on your website that people can share within their own networks which will in turn, help you to generate more leads.
If you have a new product, feature, or a new service, writing a blog about it is a great way to introduce this into your customer base.
You can easily research some of the trending topics online or ask your audience / client base if there is anything specific that they would like to learn more about.
Google My Business Page
You can help your business to look more professional and credible for free with a Google Mybusiness profile.  If somebody searches for your business on Google, this will automatically appear on the right-hand side of their screen under a standard search and on the maps page.
You can easily share helpful information such as your opening hours, posts, photo's, a free website and more. What are you waiting for? It's free!
Discount Code Websites
There are hundreds of discount code websites that have extensive email subscriber lists.
Using these is a great way to extend what you offer as well as building your brand and awareness of your business.
Generally, people will consult these sites when they are thinking about or ready to make a purchase.
Having just a small discount on there could lead to more leads being generated for your insurance business.
The majority of discount promo codes websites will have a specific insurance category.
Work your offer properly, and you could find yourself next to some of the big insurance providers with a more appealing offer.
Use Client Testimonials
People need to feel that they can trust the person and the company they are going to be doing business with. There is no truer case than where buying insurance is concerned.
If you have a happy client who is willing to share their story, then you need to make sure you are promoting their referrals and testimonials on your website and across your social media channels.
If you can, try to get a video recording as Video content tends to engage people for longer!
Add a Chat-Bot to your Website
This is a real example of automation working exceptionally well! A chat-bot will take a little time to set-up as you need to create the content that feeds into the questions and answers it presents to your customers.

Having someone online who will prompt your visitors by asking them if they need help, then offering some responses to help warm-up the lead for you and gather more information is a really effective way to generate more leads on your site.
With a website chat-bot, it will work for you, answer questions, handle leads, and capture key information while there is no-one else there to answer questions. It can improve the service you offer and gives customers the instant response they very so often crave.
PPC Advertising
One of the most well-known methods for lead generation for insurance is online advertising, specifically PPC, also known as Pay-Per-Click.
While the landscape is pretty competitive, and the vast majority of people will turn to aggregator sites to help narrow down their search of insurances; there are still opportunities to pick up some leads via this route.
The major drawback with this type of advertising is that it is so competitive, and as such, the cost per click is quite high. For these reasons, it is not the most cost-effective form of advertising for insurance agencies.
Networking
Getting out and attending events in the local community and beyond is a great way to spread the word about your insurance agency business.
While there is often no instant gratification for this type of lead generation activity, and it is time away from your desk; working local events and getting to meet new people is a great way to spread the word of your business.
Despite popular belief, you don't always need to sponsor a booth or stand at these events to network; you can simply attend as a free guest and introduce yourself to as many people as possible.
Just don't forget your business cards!
Summary
There are many different systems, programs, tools, and techniques to help your insurance agency generate new leads.
Insurance agent lead generation programs will help you manage those leads and track them through to their conversion or closure; they can help to ensure that people are not missed or overlooked, and they also provide a robust support system to back-up any internal lead management processes.
Paid Lead generation combined with internal lead gen techniques for insurance agents is essential to make sure a balanced and blended approach to insurance marketing is adopted.
In order to achieve a manageable cost per lead and keep a continual supply of new leads coming into the business, spreading out your lead generation activities is key.
"I've tried every marketing program the company has to offer. RECAMP® has generated more business than all the others combined."
"The first year I used RECAMP®, it paid for its self in just a few months."
"By consistently working RECAMP® my production is up 147% over last year."
Less time.
Less money.
More results.
Recamp
918 W. Dewey Ave, Suite A
Sapulpa, OK 74066
Phone: (888) 882-8806
Fax: (918) 492-1552
| | |
| --- | --- |
| Monday | 9:00AM – 5:00PM |
| Tuesday | 9:00AM – 5:00PM |
| Wednesday | 9:00AM – 5:00PM |
| Thursday | 9:00AM – 5:00PM |
| Friday | 9:00AM – 5:00PM |
| Saturday | Closed |
| Sunday | Closed |